Welcome to the African American Lutheran Association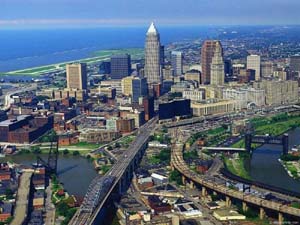 The Reverend O. Dennis Mims,
President, AALA National Governing Board
Is pleased to announce the...
12TH Biennial AALA Assembly!
July 16 -19, 2009
Intercontinental Hotel, Cleveland, Ohio
The National Governing Board and the Local Planning Team report that planning for the 12th Biennial Assembly is moving along with great strides. We would like to present the following additional information:
| | |
| --- | --- |
| | Elections will be held during the 2009 Assembly Plenary Sessions for Vice President National Board and Corresponding Secretary National Board |
| | Churchwide staff will participate and bring greetings, workshop presentations related to church vocation in the ELCA, and updates and other information from ELCA Units in relation to African Descent persons. |
| | Other informative workshops will be available for your preference. |
| | A Youth Track including fellowship, entertainment activities, and fun for youth ages 11 through 17. |
| | Professionals will conduct Health Assessments for Men and Women. |
| | Vendors are signing up to be part of the 12th Biennial experience. |
| | During the registration period, the Entertainment Planning Team will bring information regarding all planned entertainment activities as well as all around-the-town activities that will be available to AALA members and friends. |
| | Mark your calendar now, registration is scheduled to begin in late Fall.AALA functions as a facilitator rather than a service provider- Making use of networking opportunities to link valuable human resources within the church community. |
A major goal of AALA is to create a network of Key African American leaders across the ELCA to develop and share model programs that will have positive effects in communities worldwide.
Through its chapters and Biennial Conventions, AALA promotes and develops important linkages, builds regional support, identifies social problems, focuses on economic and political issues, develops related strategies, and provides fellowship and sharing opportunities. AALA also provides a forum for theological reflections for clergy and lay members.
AALA also serves as an information resource for its members and strives to develop leaders in the African American community to become involved in the mainstream of ELCA life.
AALA is committed to an aggressive program designed to empower its members to be better able to successfully address and resolve issues that impact the African American Lutheran community.
AALA is committed to assisting the ELCA fulfill its stated purpose to "Carry out Christ's Great Commission by reaching out to all people to bring them to faith in Christ..." AALA pledges to work in partnership with the ELCA Commission for Multicultural Ministries in its efforts to assist the church to reach the goal of full partnership and participation of African Americans.
And lastly, with god's help, AALA is committed to faithfully serve the African American Community within the ELCA and to provide its members with a recognized forum to officially communicate with all expressions of the church.